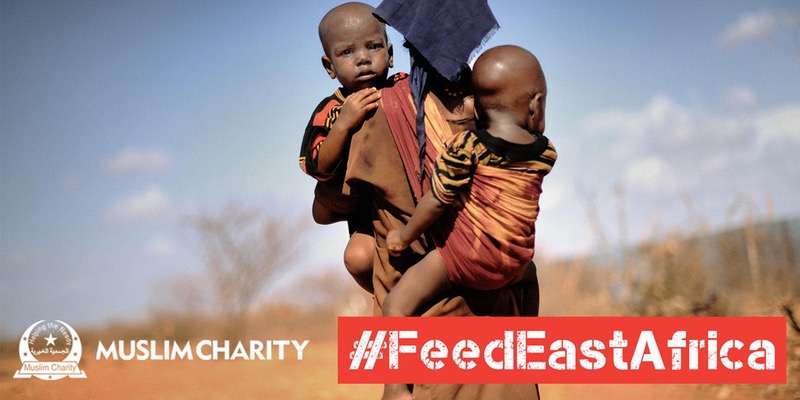 You may have recently seen some horrific images of a pending famine in East Africa, in countries like Somalia, South Sudan, Kenya, as well as places like Yemen.
As a community, we CAN do something about it, rather than watching it helplessly from afar on our screens. Hope n Mic is proud to host the following two events to raise money for Muslim Charity's #FeedEastAfrica appeal. They will both take place on Saturday 20th May at the The Brady Arts Centre, 192-196 Hanbury St, London E1 5NU
Bring & Buy Sale 1:00 pm to 5:00 pm
This is a free family-oriented, community-based day where we all come together and contribute towards our current appeal to feed the starving in East Africa.
If you've never been to a Bring & Buy sale before, the idea is not only to come along and BUY something, but also to BRING something to sell. Have a clear out, and see what you can donate to this much needed cause.
With a range of stalls providing for families, why not bring your children or friends down on the day. Who knows, you could pick up a bargain 🙂
#FeedEastAfrica Show 6:15 – 9:15 pm
Come to our classic evening of an eclectic line up of artists from spoken word to rap artists to musicians. This is a ticketed event costing £10 of which 100% goes to the East African famine appeal, to provide food, water, medical supplies and a water tanker which will supply the community with up to 10 Million litres of water per year. Buy tickets here.

Any artists that would like to perform in the open mic section, please register online in advance – limited spaces available.
If you can't attend the above events but would still like to donate to the appeal, we have a JustGiving Page where you can donate.
To find out more about this work, watch the video below by Muslim Charity:
All funds raised through this appeal and range of events will be donated to Muslim Charity, a registered British charity who have a programme to deliver aid to the most needy in places like Somalia. They have promised us a 100% donations policy with this event. What we give to them they will translate into food and medical supplies. Hope n Mic not only has a good working relationship with Muslim Charity, but find they are also highly transparent with their work.
Any queries, please email us at hello@hopenmic.org